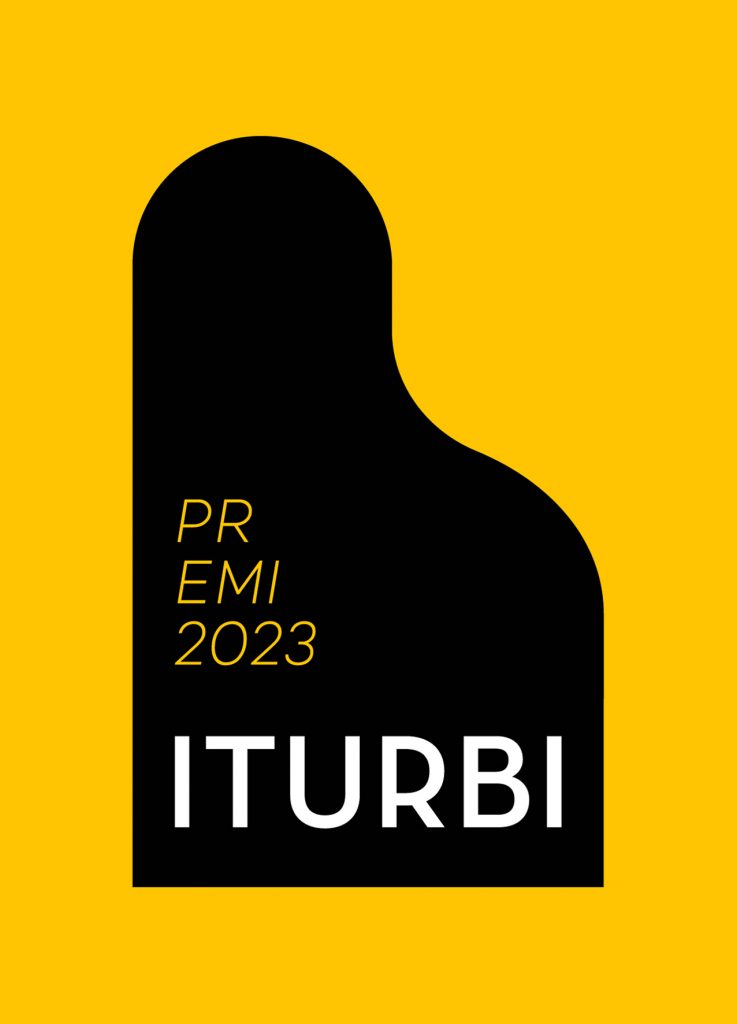 22nd
València
ITURBI
International
Piano
Competition
From May 31 to June 10, 2023
PRE-SELECTION
Pre-selection will be carried out based on the video recordings made available by the candidates, after having examined all the documentation submitted by them.
Pre-selection will be done by the Pre-selection Jury indicated in the competition's general rules (section "Preselection Phase"), whose decision shall be final.
The Pre-selection Jury will consider the importance of the programmes chosen for all phases, both in terms of artistic values and virtuosity.
The playing of the videos submitted by the candidates for the Pre-selection will be held from 9 to 13 January 2023 at the Palau de la Música de València.
The Competition reserves the right to change the dates and location of these sessions for organisational reasons.
The list of participants admitted to the competition phase will be published on 24 January 2023.
ARRIVAL AND PRESENTATION IN VALENCIA
Those selected will have to present themselves, for reception and identification purposes, on 30 May 2023 at a place and time in the afternoon that will be communicated sufficiently in advance.
At this reception, the process of acceptance of the aid for travel and subsistence expenses will be carried out, after a declaration of responsibility of maintaining the situation of not being involved in any of the circumstances provided for in article 13.2 of Ley 38/2003, de 17 de noviembre, General de Subvenciones (General Subsidies Act), an essential requirement to be a beneficiary of the prizes.
DRAW
The order in which the contestants will act will be established by means of a draw, on 30 May 2023, at the headquarters of the Diputació de València (Provincial Council of Valencia). This order will be respected in every round of the Competition, unless the Jury determines otherwise for the concerts of the Final due to artistic reasons.
FINALS WITH ORCHESTRA 2023
The Final rounds with orchestra will take place on June 6 and 7, 2023 at 7:00 p.m. (Final. First session) and June 9, 2023 at 7:00 p.m. (Grand Final).
CLOSING GALA AND PRIZE-GIVING CEREMONY
The closing gala and prize-giving ceremony will take place on 10 June 2023, during a recital in which the contestants of the Grand Final must participate. They will perform one of the works offered by them during the different rounds of the competition, which will be chosen by the Competition Management.
The presence of those contestants classified for the semi-final is recommended.