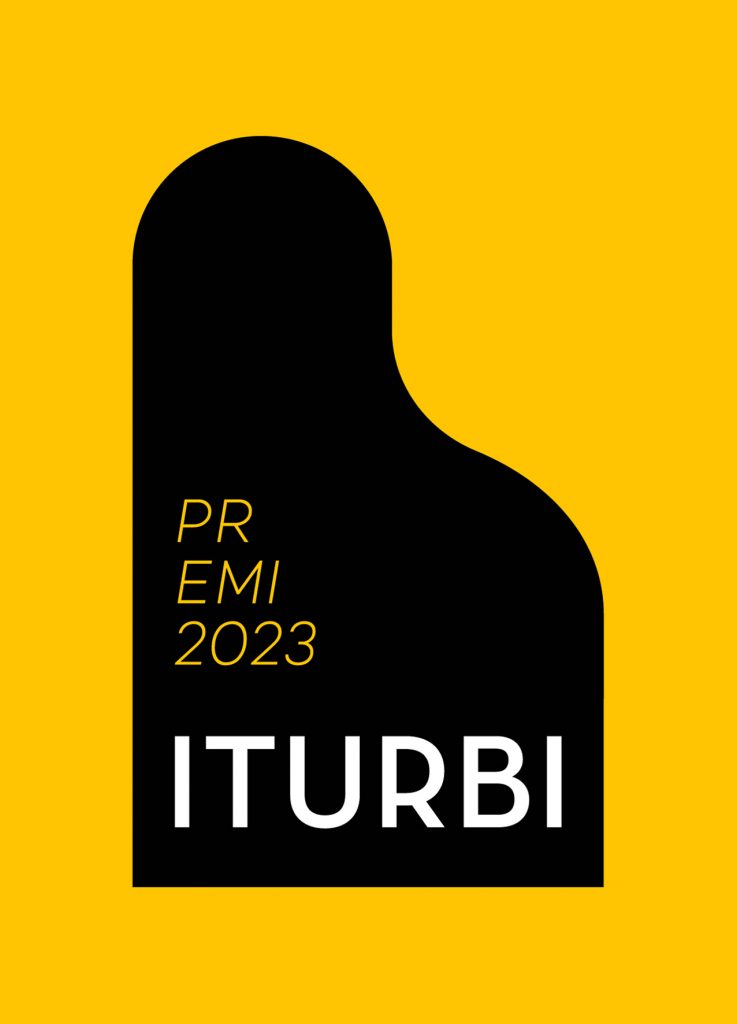 22nd
València
International
Piano
Competition
ITURBI
From 31 May to 9 June 2023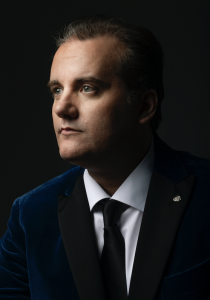 Josu de Solaun (Valencia), a Spanish and American national, won first prize at the 13th George Enescu International Piano Competition in Bucharest (2014) – where other winners include such famous modern pianists as Radu Lupu and Elisabeth Leonskaja – thus becoming the first Spaniard to win this competition. He also won the First Grand Prize at the 15th José Iturbi International Piano Competition Valencia, and was again the only Spanish pianist to win this competition since its inception. In 2009 he won first prize and the Audience Award at the First Piano Competition of the European Community held in Prague where he was the only pianist chosen to represent Spain, and where he performed Rachmaninoff's Concerto No. 3 with the Prague Radio Symphony Orchestra in the final. His other awards include the Helen Cohn Award, the Young Concert Artists in New York, and the Ricardo Viñes and San Sebastián competitions in Spain.
He has performed solo with orchestras including the Mariinsky Theatre in St Petersburg, the Rudolf Barshai Chamber Orchestra in Moscow, Orchestra Filarmonica della Fenice in Venice, RTVE Orchestra, RTÉ National Symphony Orchestra in Dublin, Orquesta Sinfónica Nacional de Colombia, National Radio Orchestra in Bucharest, George Enescu Philharmonic in Bucharest, the Ploiesti, Timisoara, Iasi, Targu Mures, Satu Mare, Brasov, Bacau, Oradea and Ramnicu Valcea philharmonics in Romania, Leos Janacek Orchestra (Czech Radio Orchestra), Moravian National Orchestra (Czech Republic), Port Angeles Symphony of Washington , Monterey Symphony Orchestra of California, Real Filharmonia de Galicia, Orquesta de Valencia, Sinfónica de Euskadi, Virginia Symphony Orchestra, American Ballet Theater Orchestra of New York, Filarmónica de la Ciudad de México and Orquesta Sinfónica de Bilbao, among others.
He graduated from the Manhattan School of Music in New York, where he studied for 12 years under the guidance of the Russian pianist Nina Svetlanova and the Cuban pianist Horacio Gutiérrez. In Spain he studied with Ricardo Roca, María Teresa Naranjo and Ana Guijarro (piano) and with the composer and conductor Salvador Chuliá Hernández (harmony, counterpoint, fugue and composition). His chamber music teachers, who greatly influenced him, were David Soyer and Michael Tree (of the Guarnieri Quartet), Isidore Cohen (of the Beaux Arts Trio), and Robert Mann (Juilliard Quartet).
As a recitalist, he has performed in Spain, Romania, Russia, Ukraine, Italy, Bulgaria, Japan, China, Taiwan, United States, Chile, Switzerland, France, Czech Republic, Holland, Germany, Mexico, United Kingdom and Canada, in venues such as the Kennedy Center in Washington, Carnegie Hall, Metropolitan Opera, New York, Athenaeum in Bucharest, Sala Silvestre Revueltas in México, Teatro Monumental in Madrid, Auditorio Nacional de Música in Madrid, Salle Cortot in Paris, Southbank Centre in London, Schumann Haus in Leipzig, Palau de la Música, Salle Cortot in Paris, Southbank Center in London, Schumann Haus in Leipzig, and the Palau de la Música and Palau de les Arts in Valencia. He has performed as a soloist under the baton of conductors such as JoAnn Falletta, Ilarion Ionescu-Galati, Radu Postavaru, Jonathan Pasternack, Horia Andreescu, Tiberiu Soare, Ormsby Wilkins, Bruno Aprea, Justus Frantz, Karl Sollak, Ovidiu Balan, Alexis Soriano Monstavicius, Ramón Tébar, Max Bragado, Yaron Traub, Miguel Ángel Gómez Martínez, Paul Daniel, Constantine Orbelian, Marco de Prosperis and Francisco Valero, among others.
His recordings include an album of works by Stravinsky for NAXOS (2016), the complete works of George Enescu for piano on three CDs for NAXOS (2017) and two CDs of chamber music for the German label AUDITE.
In 2019, the Government of Romania awarded him the Order of Cultural Merit.